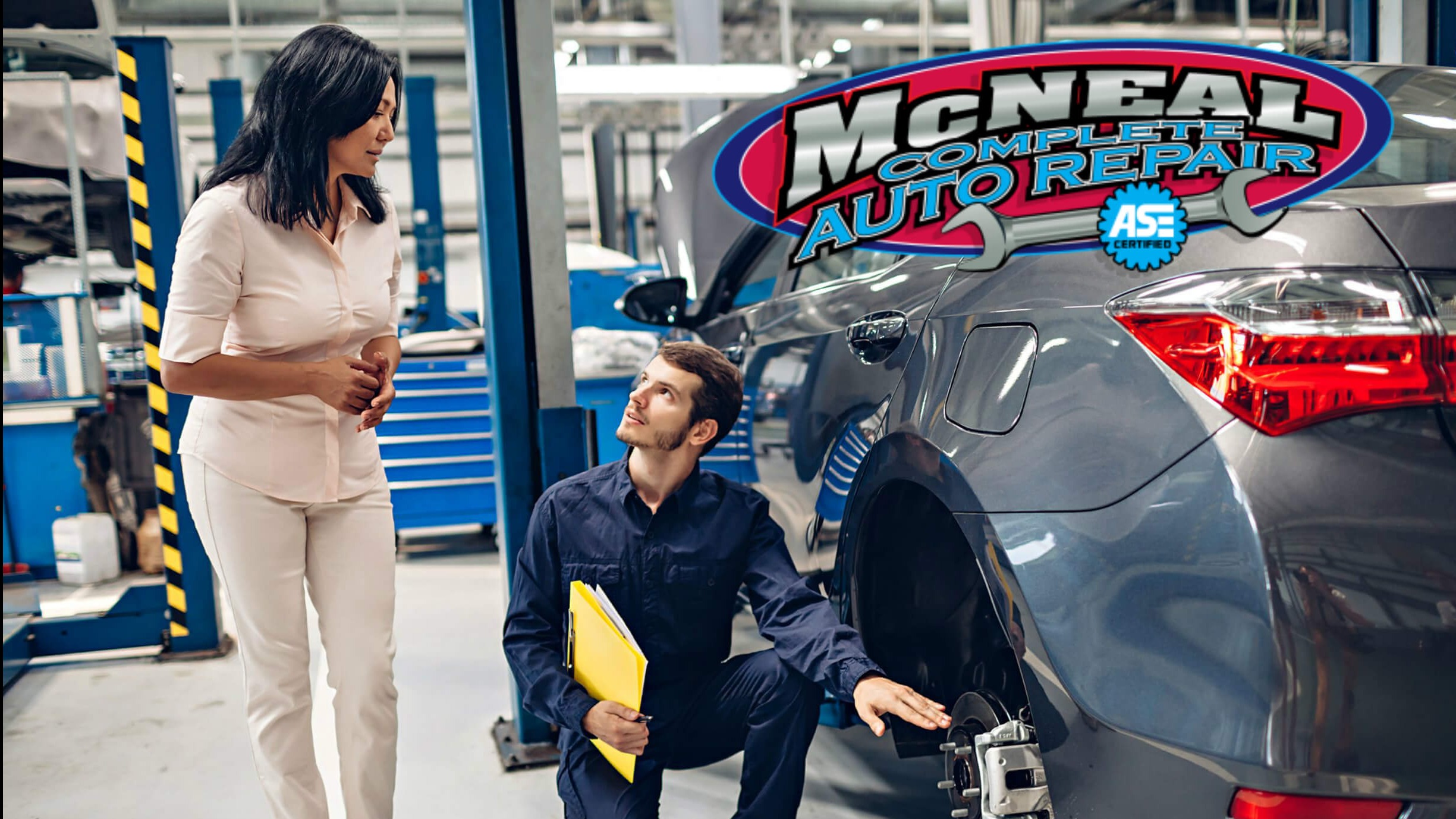 Get Your FREE
No Obligation Brake Inspection Today!
If you're concerned about your Brakes, Steering or Suspension, bring them to McNeal Automotive LLC & we'll inspect them for Free. Plus, get BIG savings on this Incredible Discount Brake Repair Package!
Claim Your Free Inspection Coupon Now!
Look At What You Will Get With This Great Offer
Up to $40 Savings on Brakes
Save $20 on 2-wheel brake service or $40 on 4-wheel brake service. Our standard brake service includes replacement of pads or shoes and reconditioning of Rotors.
FREE Shuttle Service
If you need to get back to work, school, or home, we'll get you there. We understand you're busy so we'll even pick you up when your car is ready!
FREE Tire Rotation
We recommended you rotate your tires every 6,000-8,000 miles to ensure they wear more evenly. Others charge $8-$15 per tire for rotation but we'll do it for FREE!
All Repairs are warrantied for 2 Years or 24,000 Miles
Get The Free Inspection Certificate Now!
Testimonials


Read What Our Clients Are Saying
Kathy F.
The BEST auto repair services! You don't have to worry about unnecessary repairs. Very professional, very courteous. They have the most reasonable prices around and all work is guaranteed. They offer a courtesy shuttle and will go above and beyond what you would expect from an auto repair company.
Christy M.
My experience at McNeal's Automotive was Absolutely Awesome! The service provided was exceptional, and far outweighed my expectations! Being a female and visiting a repair shop can be quite frightening, however my experience at McNeal's was just the opposite, and the price was right too!!! Thank you Guys!
Timothy M.
The best people and the best technicians make for a very satisfying experience. I'm so thankful to have such a reliable auto repair shop with extensive knowledge for all my auto needs. If you have the tough problem take it to them and avoid your dealer. They service all of our family cars and friends we recommend.
Michael W.
McNeal's Auto has been a shop where I can trust dropping my vehicle off and know that once I pick it up its done right and I'm treated fair. Not only is the owner very fair but he stands by his work. I will continue to get all my vehicles serviced with McNeal's Auto and recommend them to anyone needing Auto repairs.